In the below figure, the average value of load current is 15 A.
The load is highly inductive.
The peak value of thyristor current is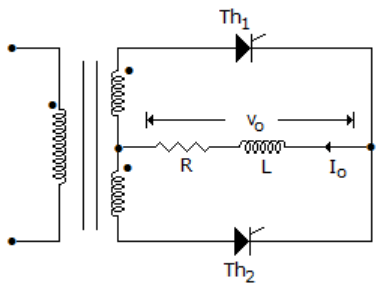 A. 15 A
B. 15 √2A
C. 15 /√2) A
D. 30 A
Show Answer

Answer: A
Share your understanding of this question with the correct explanation.