In the motor starter circuit shown, the main contacts M are: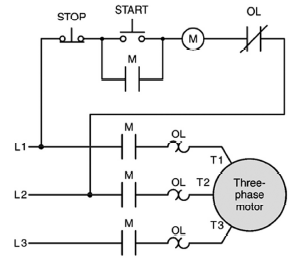 A. part of the power circuit.
B. part of the control circuit.
C. designed to handle the full load current of the motor.
D. both A and C.
Show Answer

Answer: D
Share your understanding of this question with the correct explanation.