Refer to the drawing of a centrifugal pump with a recirculation line (see figure below).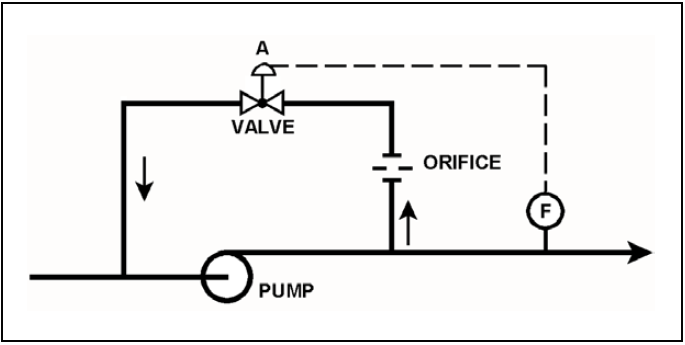 The flowpath through valve A is designed to…
A. prevent pump runout by creating a recirculation flowpath.
B. provide a small flow rate through the pump during shutoff head conditions.
C. direct a small amount of water to the pump suction to raise available net positive suction head.
D. prevent the discharge piping from exceeding design pressure during no-flow conditions.
Show Answer

Answer: B
Share your understanding of this question with the correct explanation.