Refer to the drawing of a reactor vessel differential pressure (D/P) level detection system that was recently calibrated at normal operating conditions (see figure below).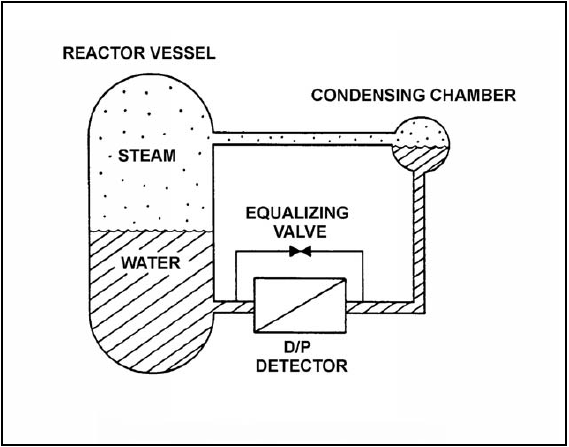 Assume that the associated reactor vessel level instrument does not use density compensation.
With the nuclear power plant shut down at reduced reactor vessel temperature and pressure, the reactor vessel level instrument will indicate __________ than actual water level; the D/P currently sensed by the D/P detector is __________ than the D/P for the same reactor vessel water level at normal operating conditions.
A. higher; smaller
B. higher; larger
C. lower; smaller
D. lower; larger
Show Answer

Answer: A
Share your understanding of this question with the correct explanation.