Refer to the drawing of a reactor vessel (RV) differential pressure (D/P) level detection system (see figure below).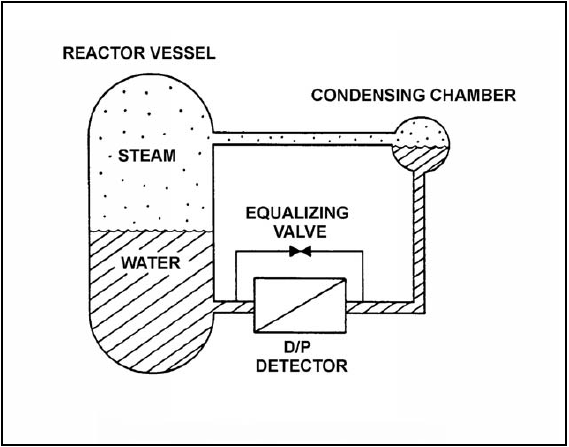 Which one of the following events will result in a reactor vessel level indication that is greater than actual level?
A. The RV pressure increases by 50 psia.
B. The variable leg breaks and completely drains.
C. A portion of the reference leg water flashes to steam.
D. The temperature surrounding the RV and reference leg decreases by 30°F.
Show Answer

Answer: C
Share your understanding of this question with the correct explanation.