Refer to the drawing of a simple chromel-alumel thermocouple circuit (see figure below).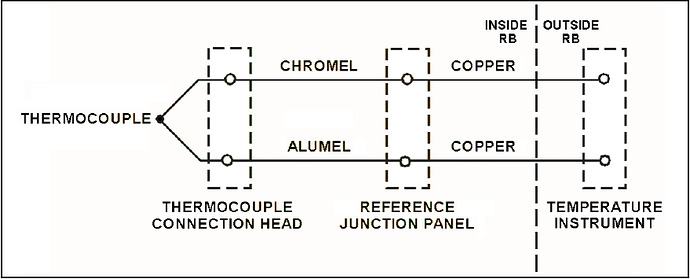 Initially, the temperature instrument indicates 350°F.
A steam leak inside the reactor building (RB) increases the temperature of the thermocouple connection head, reference junction panel, and extension wires inside the RB from 120°F to 160°F.
The temperature at the location measured by the thermocouple remains the same.
What is the resulting temperature indication?
A. 310°F
B. 350°F
C. 390°F
D. 430°F
Show Answer

Answer: A
Share your understanding of this question with the correct explanation.