The circuit of figure is used to measure the value Rx.
Ammeter resistance Ra = 0.1 Ω voltmeter resistance Rv = 5000 Ω.
It Rx1 and Rx2, are the measured values of Rx with switch in position 1 and 2, the mean of Rx1, and Rx2, is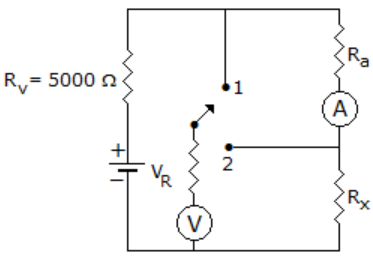 A. 9.98 Ω
B. 10 Ω
C. 10.04 Ω
D. 10.1 Ω
Show Answer

Answer: C
Share your understanding of this question with the correct explanation.