Refer to the drawing of a steam condenser, hotwell, and condensate pump (see figure below).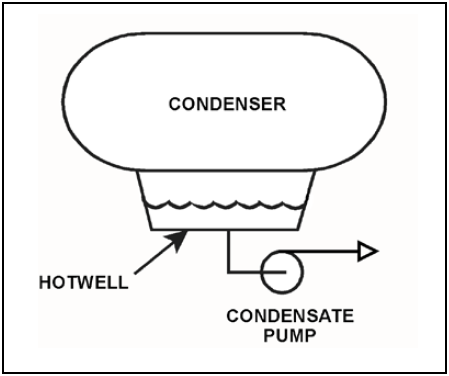 Given the following:
The eye of the pump impeller is located 6.0 feet below the bottom of the hotwell.
The pump requires 10.0 feet of net positive suction head (NPSH).
Condenser pressure is 1.2 psia.
Hotwell water temperature is 90°F.
Pump suction head losses are zero.
What is the minimum hotwell water level necessary to provide the required NPSH?
A. 1.2 feet
B. 2.8 feet
C. 4.0 feet
D. 5.2 feet
Show Answer

Answer: B
Share your understanding of this question with the correct explanation.