Refer to the drawing of a valve motor control circuit (see figure below) for a valve that is currently fully open and has a 10-second stroke time.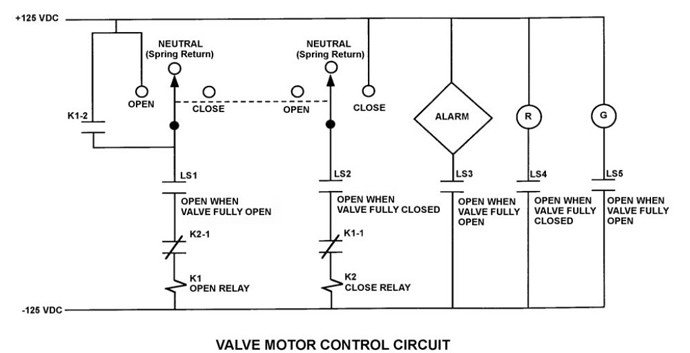 Note: Limit switch (LS) contacts are shown open regardless of valve position, but relay contacts are shown open/closed according to the standard convention for control circuit drawings.
Which one of the following describes the valve response if the control switch is taken to the CLOSE position for two seconds and then released?
A. The valve will not move.
B. The valve will close fully.
C. The valve will begin to close and then stop moving.
D. The valve will begin to close and then open fully.
Show Answer

Answer: C
Share your understanding of this question with the correct explanation.