2 Wire 4-20mA Sensors
2 Wire Loop Power sensors from CTC require only 2 connections, a +18 to 30 Volt Power lead and a DC common (negative) lead. The sensor regulates the loop so that the current is proportional to the parameter being measured.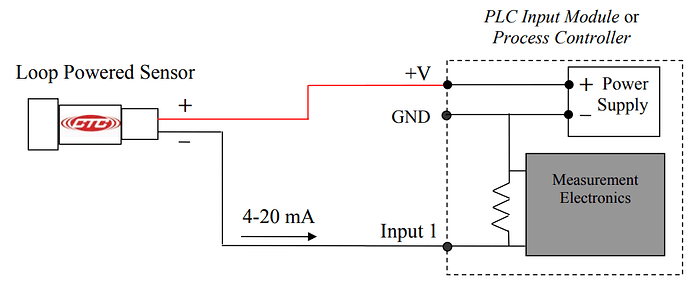 fig - 1
The sensors can be wired directly into analog input modules on PLC's or Process Controllers that accept 4 – 20 mA signals. The sensor must be connected to a power source at the positive lead and the common (negative) lead will be connected to the Controller's Analog Input. The power supply is used to complete the loop through the Controllers Ground. See figure 1.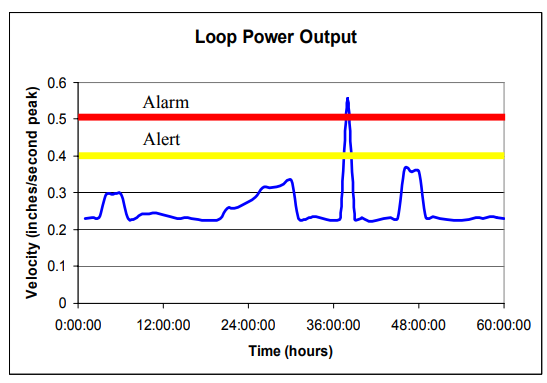 Figure 2 shows an example of a Loop Powered Sensor's Output vs. Time.
Source - Connection Technology Center