Distributed control system(DCS) and Programmable logic controller. These are the control systems which handles fields I/Os. Check DCS Versus PLC.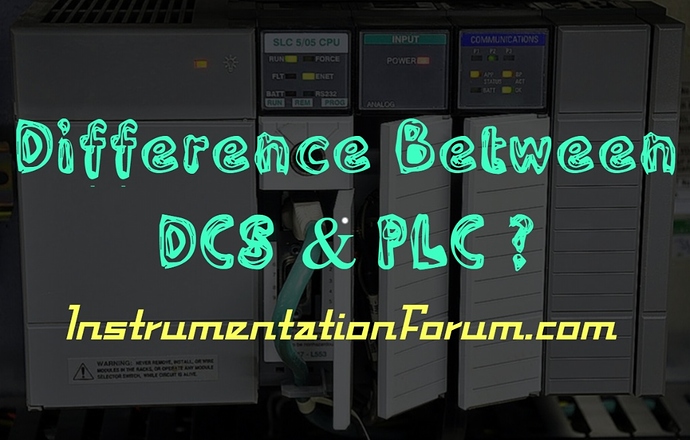 DCS handles more nos of I/Os rather than PLC.
PLC is faster system than DCS.
DCS can handles handsome quantity of I/Os so that can be used for total plant automation. Where as PLC has own limitations so it generally used for small but for important(Safety point of view) units, like boiler automations, Make-up compressor automations Etc.
In the above mentioned case the these PLC's can be get connected with the DCS with the help of soft link. Generally this is used to make alert to both the operator.
As I heard the PLC used to handle the DI/DO signals so it can take fast actions. Some of the time it is used to handle few nos of AI/AO.
DCS & PLC's speed depends on the scan rate of I/Os.
For both the system Marshalling panels, Consoles and other faculties of Ethernet Etc can be used according to the need.
According to the Cause and effects diagrams the System programmer assigns the control action block into the system, we can call them as memory assigning.