Difference between Pressure Relief Valve and Pressure Reducing Valve
In a practical way I would like to differentiate among them
THIS PICTURE SHOWS YOU PRESSURE REDUCING VALVE: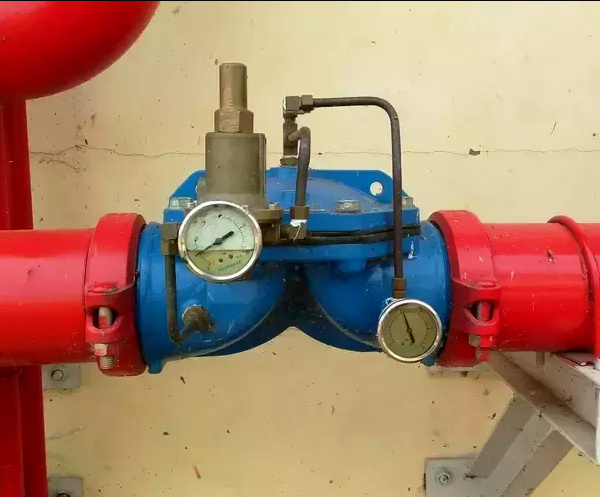 The inlet side in right side…maintaining 10bar pressure…. And the outlet side having the reduced pressure of 3bar pressure. This is what a PRESSURE REDUCING VALVE CAN DO.
PRESSURE RELIEF VALVE: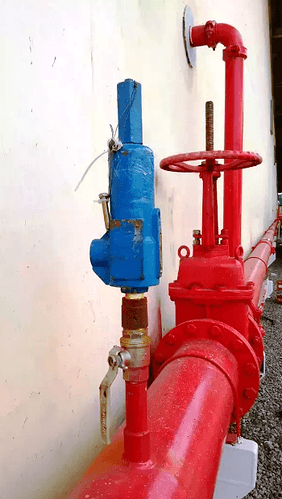 A pressure relief valve used to relieve the excess pressure which is beyond its set point…
For example this is PRESSURE RELIEF VALVE in a fire protection system…due to day time sun light, vapour developed inside the water line and results in increasing water pressure like above 12bar. The pressure relief valve automatically closes when it achieves its set point.
Live example: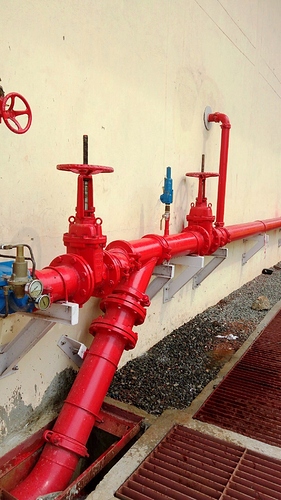 Zoom and view the pressure relief valve part…its just oozing out the water until the setpoint 10bar pressure reached, as pressure inside line reached above 12 bar.