Figure shows an RC potentiometer to measure ac voltage.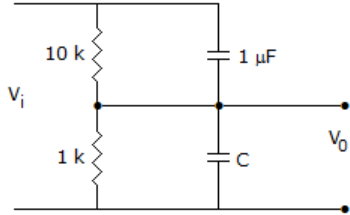 It is desired that V0/Vi should be independent of frequency.
The value of C should be
A. 10 μF
B. 11 μF
C. 0.1 μF
D. 0.09 μF
Show Answer

Answer: A
Share your understanding of this question with the correct explanation.