For the PLC analog I/O control system shown, the fluid flow is controlled by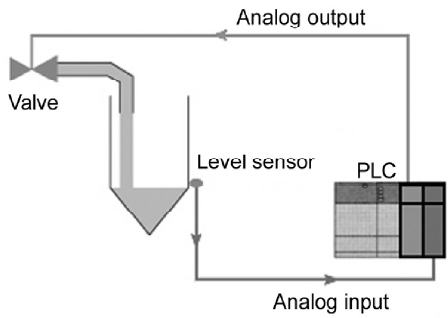 A. varying the amount of the valve opening.
B. switching the valve ON and OFF.
C. switching the level sensor ON and OFF.
D. varying the position of the level sensor.
Show Answer

Answer: A
Share your understanding of this question with the correct explanation.