In the below shown diode rectifier circuit,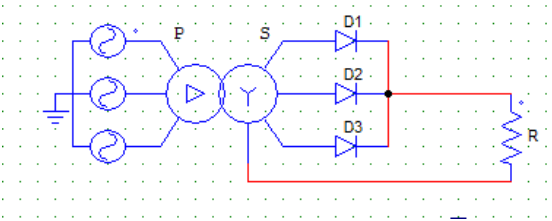 The diodes D1, D2 & D3 are connected to phases R,Y and B respectively as shown
The phase sequence is R-Y-B.
The diode D1 would conduct from
A. 0 to 90 degrees
B. 30 to 150 degrees
C. 0 to 180 degrees
D. 30 to 180 degrees
Show Answer

Answer: B
Share your understanding of this question with the correct explanation.