Junction box is an enclosure used for cables interconnection between field devices and control room. It encloses terminal strips for cable termination.
Instrument Junction Box
Junction box shall be designed to suit environmental condition where the box will be installed and shall have certification of Ingress Protection code and hazardous area protection which conform to the classified area.
Junction Box consists of the following parts, but not limited to:
Terminal block which comprises terminal strips for cable connections
Gland plate (for non metallic junction box) for cable gland earthing
An insulated earth bus bar for overall cable screen termination (optional, drain wire could be connected to terminal strip)
Breather/drain plug
Mounting Rail complete with end bracket
Instrument Junction box typical schematic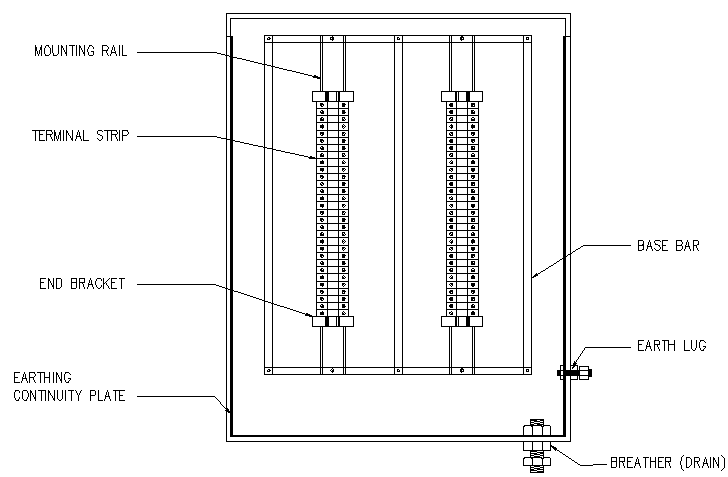 Below is picture of instrument junction box: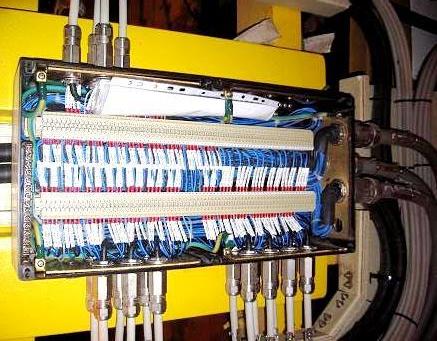 Junction Box for instrument digital signal should have bus bar for connecting screen of individual cables and overall screen of multipair cable.
In common practice, junction box shall be separated for the following purposes:
PCS signals and SIS signals
Analog signals and Digital signals
Signal with different voltage level