When working on instrument index browser in Intools, it often requires having many fields in one view. However, filling fields becomes inconvenient especially for those which need screen to be scrolled to right. Like in excel, Intools is able to have split window in instrument index browser.
Put the cursor on the left corner of the table. Click and drag to the right as required.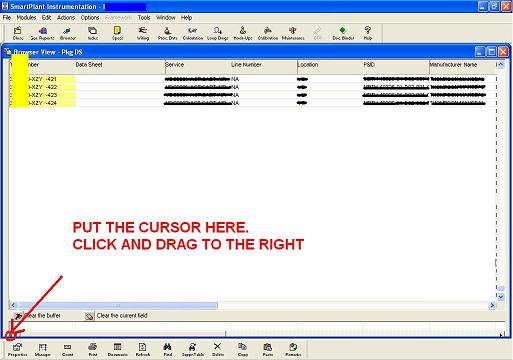 Now we have split window and filling each field is easier.