SCADA is an industrial software it is user-friendly front-end to a control system, that easily communicate with PLCs .
SCADA softwares are very useful to monitor and analysis of historical as well as new data. It allow remote monitoring and controlling of various plant operations in real time basis.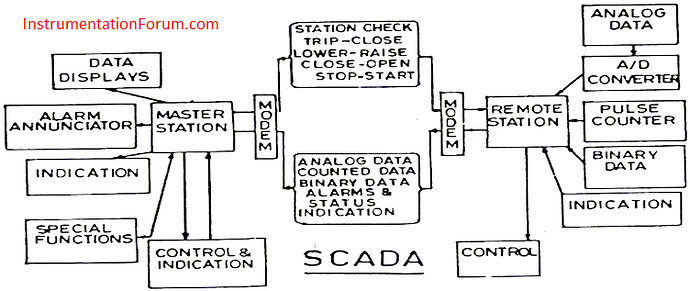 SCADA systems are generally used in automation industries along with PLCs.
Major functions of SCADA system are:
Supervision or monitoring
Controlling.
Data acquisition
Communication with PLC.
Data presentation.
Some Examples of SCADA softwares used in various companies
Wonderware (InTouch), Allen Bradely (RS View)
Citect (CitectSCADA 5.42)
Some Examples of companies using SCADA System are;
Food and beverage
Manufacturing
Transportation
Telecom
Water and waste water
Oil and gas etc.