Programmable Logic Controllers (PLC) Objective Questions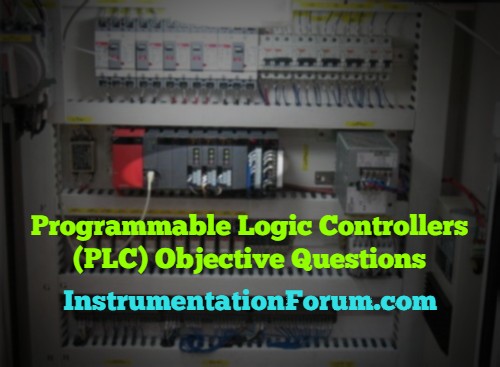 The most important sections of PLC are input sections, output sections and ------
The Structure of PLC consists of power supply module, CPU, I/O modules and --------
User program can be written in any standard PLC programming languages like statement list
and ------------------
The AND function combines the bit addresses of inputs and produces an RLO ( Results of
logic operation) of … when all the inputs are scanned for 1
The function of timer is to provide ------------------ between work operations
State True or False
Hard wired control systems are used widely when production requirements change regularly
Relay controls are less expensive compared to PLC controls
3 While processing a PLC program, CPU scans and executes the main program cyclically.
The NO and NC PLC program contact is same as the hardware NO and NC contacts.
The OR function combines the bit addresses of inputs and produces an RLO ( Results of logic
operation) of 1 when any one or more of inputs are scanned for 1.
PLC Answers
Fill in the Blank Questions
Program section
Software
Ladder diagram
1(one)
delay
State True or False
False
False
True
False
True