Refer to the drawing of a hydraulically-operated valve that is shown in a throttled position (see figure below).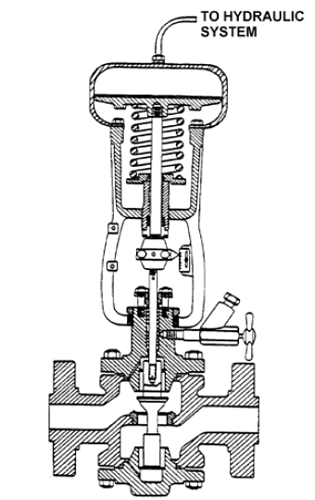 Select the final position of this valve following a loss of hydraulic system pressure.
A. Fully open
B. As is
C. Fully closed
D. Midposition
Show Answer

Answer: A
Share your understanding of this question with the correct explanation.