Refer to the drawing of a water storage tank with an automatic level control system (see figure below).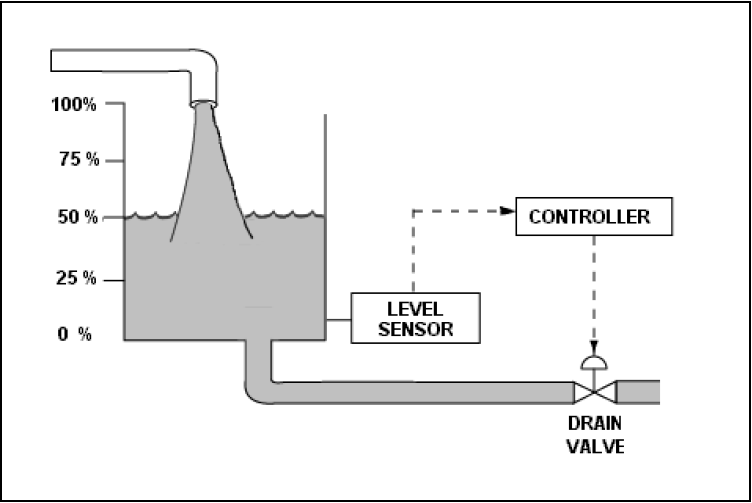 Given:
• The drain valve fails open on loss of controller output signal.
• The level sensor output signal changes directly with tank water level.
For proper automatic control of tank water level, the controller must be __________; and the control loop must be __________.
A. direct-acting; open
B. direct-acting; closed
C. reverse-acting; open
D. reverse-acting; closed
Show Answer

Answer: D
Share your understanding of this question with the correct explanation.