Refer to the drawing of two water storage tanks with four differential pressure (D/P) level detectors (see figure below).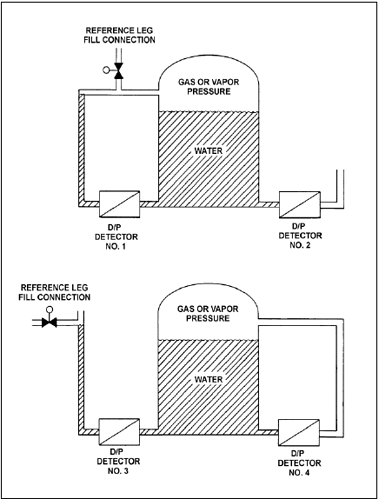 The tanks are identical with equal water levels and both are pressurized to 20 psig.
All detectors were calibrated at the current water temperature and 70°F external (ambient) temperature.
Which detectors will provide the most accurate level indication following an increase in external (ambient) temperature from 70°F to 100°F?
(Assume tank contents temperatures and external pressure do not change.)
A. 1 and 3
B. 2 and 4
C. 1 and 4
D. 2 and 3
Show Answer

Answer: B
Share your understanding of this question with the correct explanation.