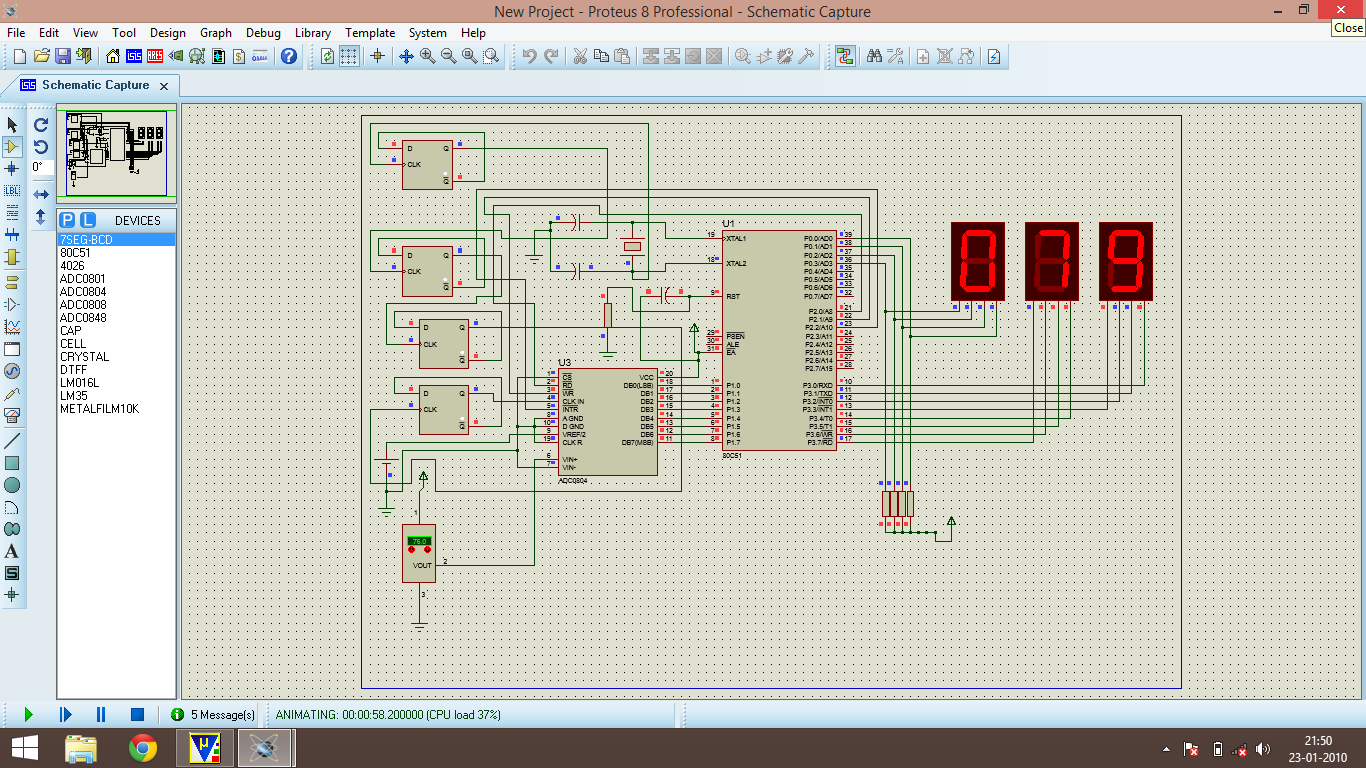 For arduino based project refer:
Temperature Indicator Using Arduino UNO
Temperature Controller Using Arduino UNO
You export the image into jpeg in Proteus software and use it here instead of screenshot.
Also add hex file or source code. you can attach as text file. no need to put all code in page.
Also you can add some brief, reg working of circuit etc… anyway good share.