The schematic diagram is an example of how a PLC output module is connected to: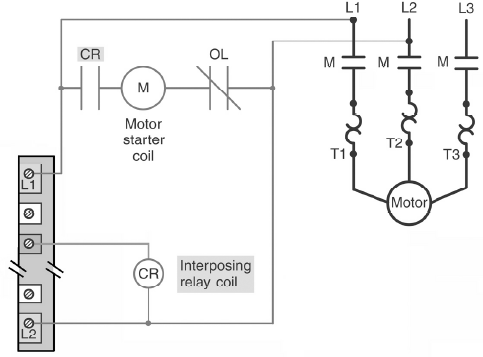 A. isolate the load from the controller.
B. control a high resistance load.
C. vary the speed of a motor.
D. control a high current load.
Show Answer

Answer: D
Share your understanding of this question with the correct explanation.