U-tube Manometer
Difference in Height of the fluid in the two arms is the difference in the pressure between PL & PH Expressed in Height of the Fluid.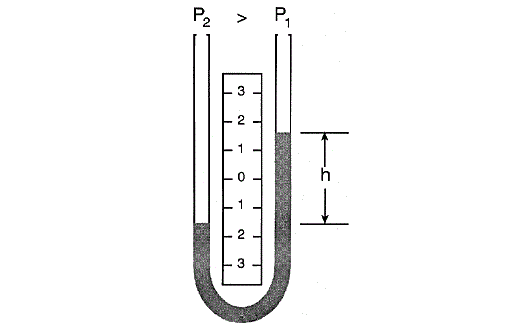 Well type Manometer
It is an industrial manometer whose one arm is replaced by a large diameter well so that the pressure differential is indicated only by the height of the column in single arm.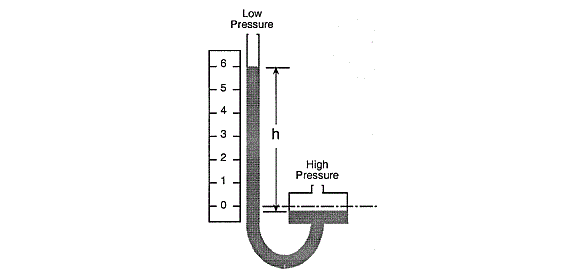 The area AH of the well should be as great a possible compared to area AL of the arm for good readability on the arm.
Inclined Tube Manometer
Used to accurately read small pressure differences between PL and PH the inclined arm serves to expand the scale of the instrument thereby increasingly readability.