Buildings are subjected to changeable and at times extreme weather conditions.
Providing owners with the satisfactory data that enables them to control and monitor their building, whilst at the same time providing a suitable working environment for those within, becomes a difficult requirement to fulfill.
Building Management Systems monitor and control services such as heating, ventilation and air-conditioning, ensuring they operate at maximum levels of efficiency and economy. This is achieved by maintaining the optimum balance between conditions, energy usage and operating requirements.
The key components are
Controllers
Microcomputer controllers receive signals from field devices and according to their programmed operating parameters, take action to control plant equipment.
Supervisors
Supervisors view or amend the system data as well as providing a wide range of energy analysis and maintenance functions.
Networks
Networks allow devices to communicate across a physical distance either locally, across a wide area network, or remotely by using standard browser technology. This means information can be accessed from anywhere in the world, ensuring total building continuity.
Field Devices
Field devices send or receive data directly to controllers for either local or remote control & monitoring. If you don't measure or monitor an area or item you can not control it.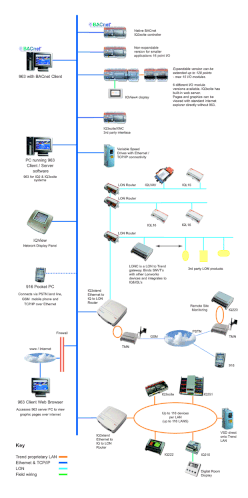 Utilities Management
Only with the correct measurement of utility consumption, will you be able to manage your costs and remove energy waste.
Monitoring and Targeting
The utility consumption of many premises often follows a regular profile. The Trend system can record actual consumption data and then compare it against the regular profile.
Alarm Monitoring
One of Trend's most powerful features is its ability to identify and communicate alarm conditions ensuring a quick response and business continuity.
Remote Monitoring
Whether it is reacting to alarms or investigating the system, communication with the site remotely provides the opportunity to evaluate and respond accordingly.
System Back-up
The tremendous flexibility of Trend products means that as site requirements change, programs can be modified quickly and easily. System changes can be tracked and stored in case of emergencies.
24 / 7 Back-up
Remote access allows support 24 hours a day, 7 days a week removing the need for dedicated on-site engineers.
Condition Based Maintenance
It is possible to diagnose the need for maintenance or a service through condition monitoring. This removes the need to perform unnecessary preventative maintenance.