Refer to the drawing of an operating cooling water system (see figure below).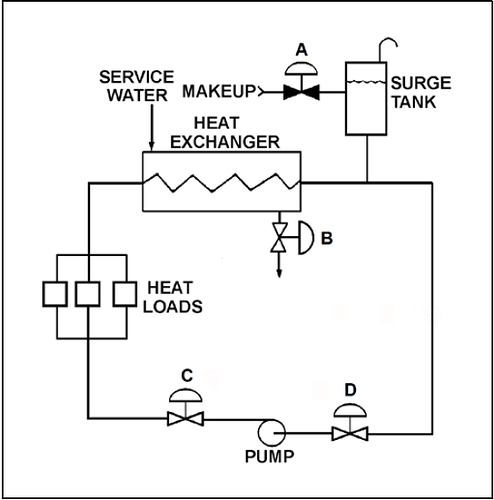 Which one of the following will increase the available net positive suction head for the centrifugal pump?
A. Draining the surge tank to decrease level by 10 percent.
B. Positioning the service water valve B more closed.
C. Positioning the pump discharge valve C more open.
D. Reducing the heat loads on the cooling water system.
Show Answer

Answer: D
Share your understanding of this question with the correct explanation.